salam semua...
bagaimana dengan hari anda? here in arau, it is a rainy tuesday... bukan macam hujan biasa tu ye... it is non-stop raining all day... dari subuh sampai ke petang... itu pun berhenti sekejap petang and started raining again at nite till now...
hmmh... its just like last year when it's raining non stop all day... and perlis is banjir! sekarang pun dengar kata air da naik dekat beberapa kawasan... ada juga rumah kenalan saya yang da dinaiki air... amaran banjir pun da dikeluarkan dari siang tadi lagi... and dijangkakan hujan sampai esok... bayangkanlah...huhu~ teringat pula perbualan saya dengan staff2 uitm tadi...
staff 1 : hah, eloklah budak berdua ni ada time banjir... (he is referring to me and my friend)
ni mesti nak suruh bertugas di bilik gerakan banjir lagi... insyaallah... kalau saya free la... and kalau betul la banjir kan...
staff 2 : malam ni nak tengok air bah (banjir) la...
rieya : (konfiden je banjir kan pakcik ni) nak ikut... boleh tak? kami tak pernah tengok air bah...
staff 2 : haha... tak pernah tengok? nanti abang bawa kamu berdua tengok air bah...
rieya : yeah... (kesukaan pula saya ni kan)
well, saya memang tak pernah tengok banjir pun... masa banjir kat sini dulu, dalam uitm tak banjir, kat luar je banjir... saya berjalan2 keluar dari uitm pun selepas banjir da surut... nak juga tengok kan... asyik tengok gambar and video orang je... tapi doesnt mean saya nak banjir, kesian kot saya tengok student yang duduk luar, yang rumah dorang ditenggelami air... habis harta benda semua... lepas tu, saya tak suka kurang bekalan air and kurang bekalan makanan... da la masa exam hari tu... ada yang terlepas paper tapi nasib baikla uitm bagi diorang ni ambil paper juga... lewat sikit la... tak apa, jangan dia suruh repeat satu semester suda la...
hurm.. hopefully tak ada la banjir teruk sangat kali ini... kita doalah sama2...huhu~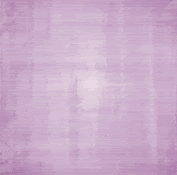 p.s.
hujan membuatkan saya sejuk and now i have a fever and flu... huhu~